About The District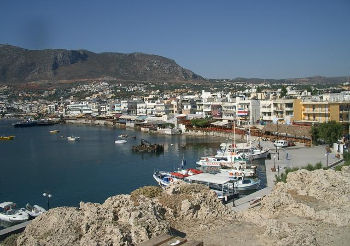 Hersonisos Port is a seaside town which is located 27 kilometres east of Heraklion. It was a significant port and a commercial hub from Ancient until the Roman and Byzantine times. The modern town is built on the ruins of ancient Hersonisos and comprises a cosmopolitan tourist destination, famous for its sandy beaches and the lively night life.
Heraklion
Heraklion is the capital and the biggest town of Crete. For centuries it was known as Chandax, which referred to a large moat that had been built by the Arab conquerors of the town in the 9th century B.C. Nowadays, Heraklion is considered one of the most important tourist and commercial hubs in Greece.
Chania
Chania is the second biggest town of Crete. The town has a very rich historical and cultural background and used to be the capital of the island of Crete until 1971.
Rethymno
Rethymno, the third biggest town of Crete is located between Heraklion and Chania. The town is built on the ruins of ancient Rithymnia and is popular for its Old Town and the Venetian Port.
Agios Nikolaos
Agios Nikolaos is the capital town of the prefecture of Lasithi. The town is known for the Lake Voulismeni and it attracts a lot of tourists all year round. Near Agios Nikolaos there is the little island of Spinalonga, which used to be a fortress during the Venetian occupation of Crete and a leper colony in the first half of the 20th century.